Dear friends,
At MCSP, we're more hopeful than ever about the future. But don't just take our word for it!
USAID recently gave us five reasons to be optimistic and, in recapping global health wins and losses in 2016, NPR highlighted the "non-glamorous work in public health that wins games over the long haul." This includes a halving of malaria-related deaths in Africa, and near eradication of afflictions as diverse as guinea worm and river blindness. Bill Gates remains characteristically upbeat and news from Nigeria indicates the country is on track to end AIDS by 2030.
We're building on these global successes and keeping our eye on the challenges that remain. Armed with a new vocabulary – and taking a cue from our friends at Women Deliver – we're standing with girls and women in 2017.
I'm immensely proud of the success we've had in 44 programs across 26 countries, captured so beautifully in the video below. Together, with partners, we're achieving lifesaving results.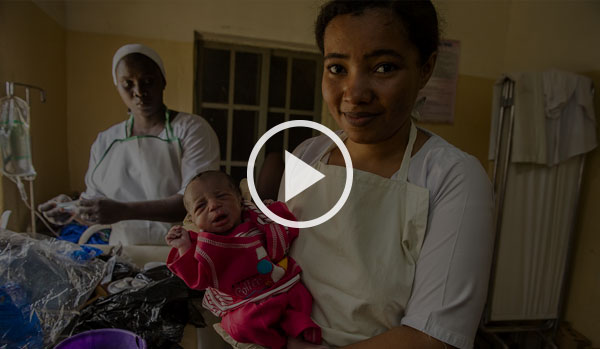 Thank you for joining us!
Koki Agarwal, MD, MPH, DrPH
Director
Skills Labs in Ghana's Midwifery Schools Improve Confidence of Trainers and Students
A Rwanda midwife speaks:
"I realized I was losing her."
New Year's resolution #1?
Staying abreast of the latest in global health policy!
The Take as Directed podcast series from CSIS makes it easy by bringing the latest



news, events, issues, and perspectives


right to your computer.
Photo Credits
Jhpiego
Gloriose Abayisenga/Jhpiego
Karen Kasmuauski/MCHIP